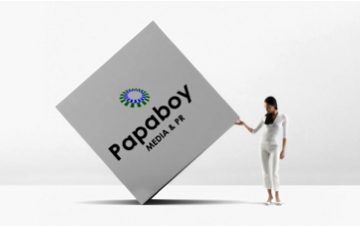 Papaboy's Marketing Communications

It's all about buzz.

You understand the power of word-of-mouth and how it can help you gain share in your category, drive traffic to your stores, or encourage trial of a new product or service. You recognize that buzz may just happen organically if a product or service is so innovative or superior, it just takes off. But you can't necessarily count on that "spontaneous" buzz to happen.

That's why we'll help you create it.

For the brand or product that's ready to move to a new plateau of market share, Papaboy's Marketing Communications services can help you make a dramatic impact. Whether you're maximizing sales of a mature brand, fine-tuning a product launch or are in the midst of a brand identity change-over, we can help give your brand a clear advantage.

Papaboy 's Marketing Communications team is comprised of experienced specialists in the following categories: technology, food and beverage, fashion, consumer products and services, lifestyle, and travel and leisure.

Strong believers in "one brand, one position, one image," we work closely with you, your partners and agencies to deliver research-driven communications programs that are targeted, cost-effective and successful. We apply the same insightful marketing approach for all our clients, business-to-consumer and business-to-business, and we leverage the experience of each of our service groups to deliver the best solutions for our clients' needs.